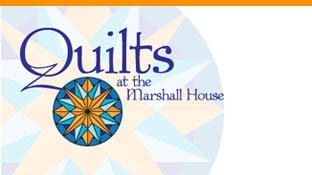 100 Exchange Street • Marshall • Michigan 49068 • Tel.: (269) 781-9450
Join us on Facebook for Current News...

We are posting current news and events over at our Facebook page and would love to have you join us there. Visit us at www.Facebook.com/QuiltsAtTheMarshallHouse and click "Like" to be part of our Facebook community!

©2008-2020 Quilts at the Marshall House.